Eco 2 Surface© rubber
A technique of using compounds of upcycling fabric and rubber to strengthen and be sustainable.
COMFORTABLE WEARABLE
มีการพัฒนาแผ่นรองรับอุ้งเท้า เพื่อให้สวมใส่สบาย เดินได้ทั้งวัน ตามสโลแกน " You move, we support"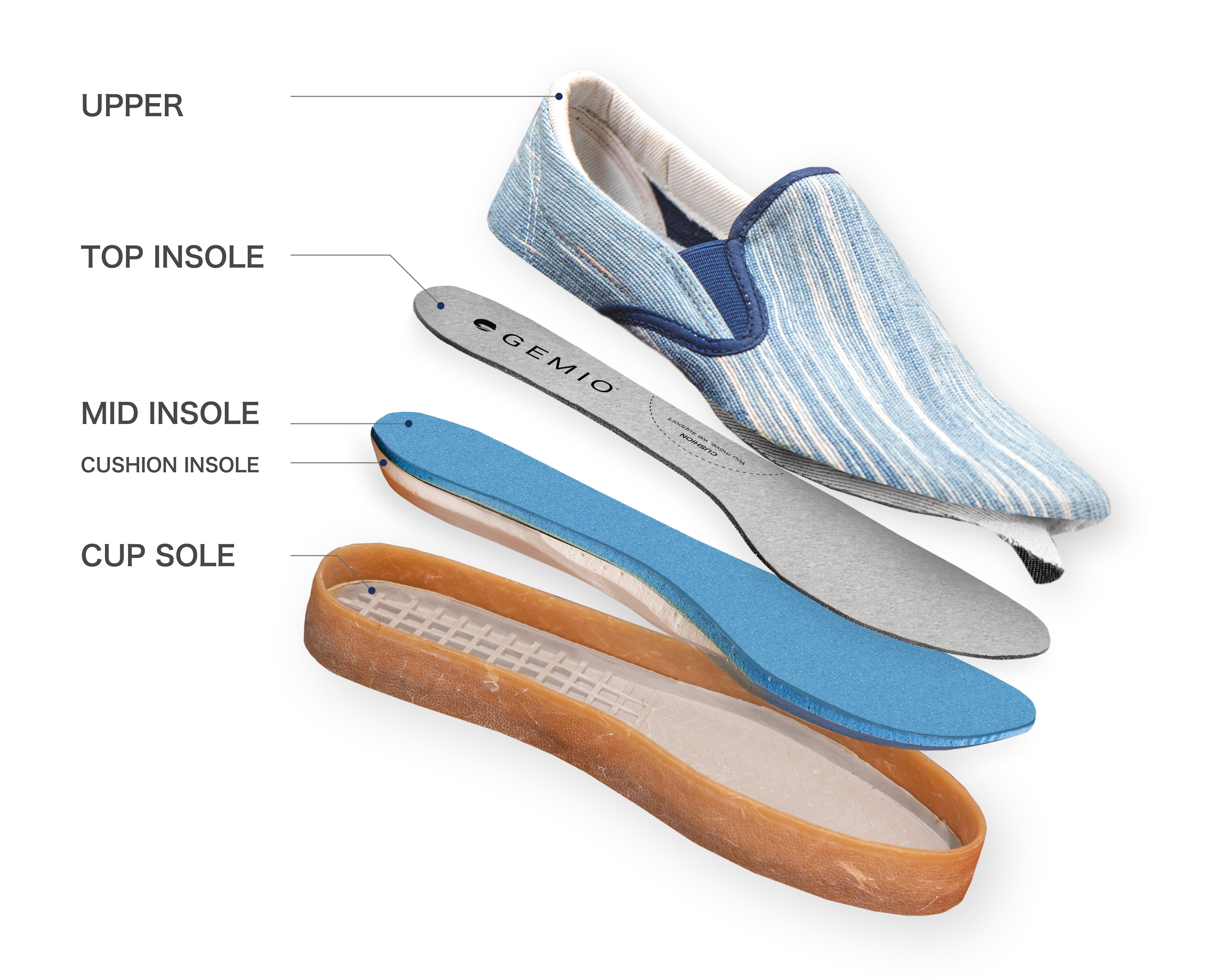 Carry out our material to empower the local communities
SUPPORT HEALTHCARE
มีการศึกษาและพัฒนาแผ่นรองสรีระเท้ากับผู้เชี่ยวชาญในการทำรองเท้าทางการแพทย์ เพื่อซัพพอร์ตทุกคนให้ออกไปสร้างคุณค่าดีๆตามแนวทางของตัวเองตามสโลแกน "You move, we support"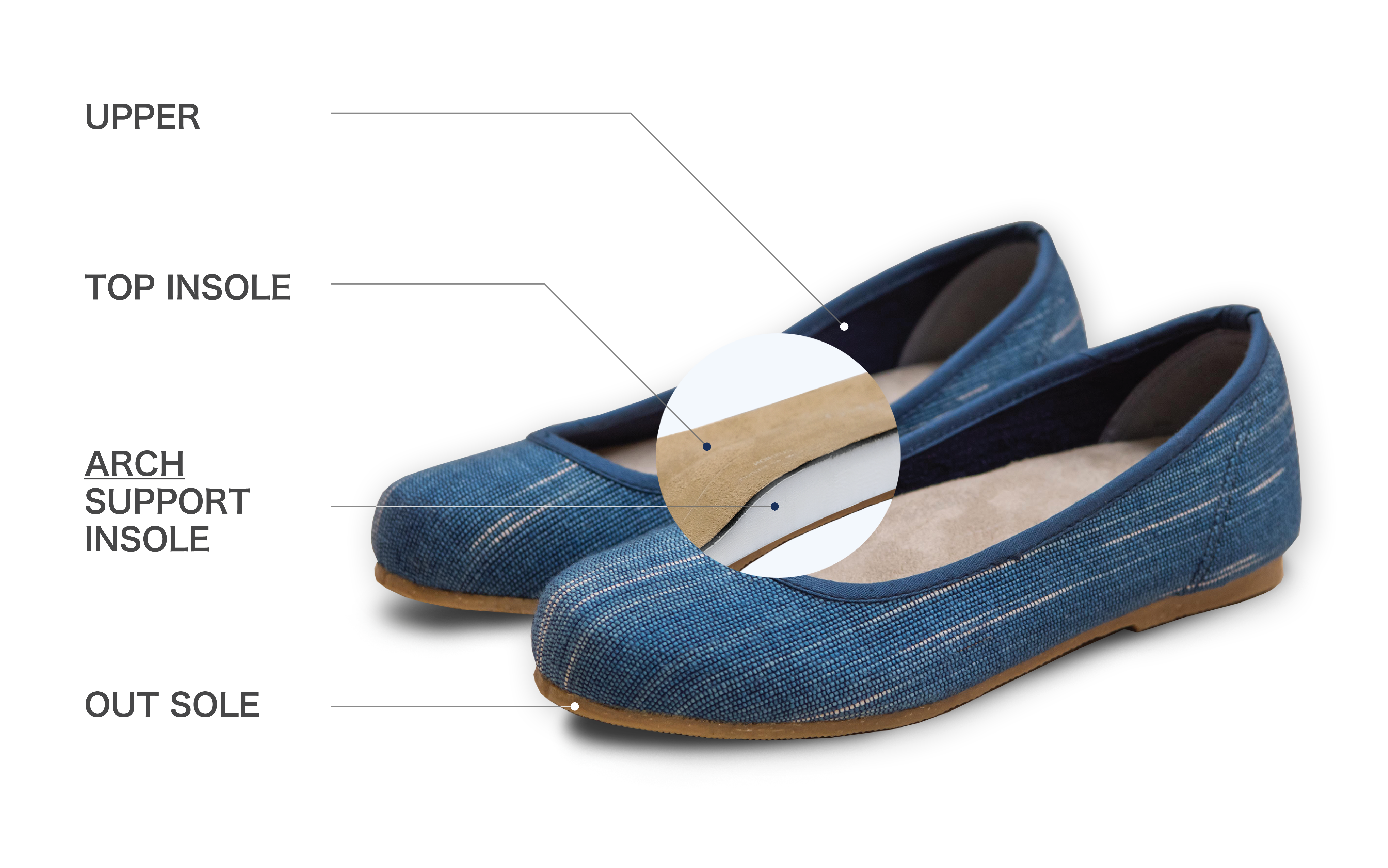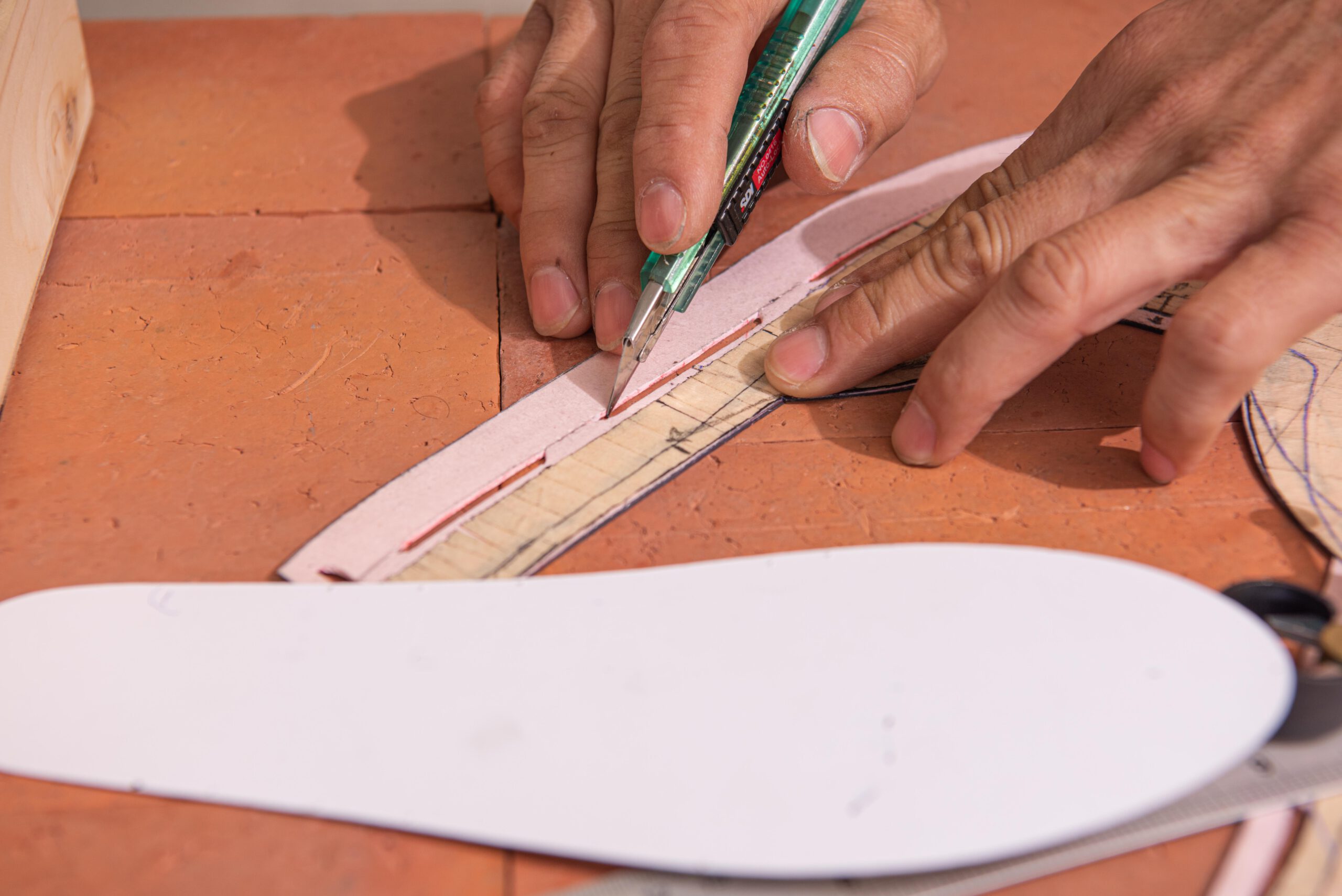 PATTERN CUTTING
Given the measurements and the finished shoe last, to make a paper pattern for the style of shoe with talent to design footwear on paper.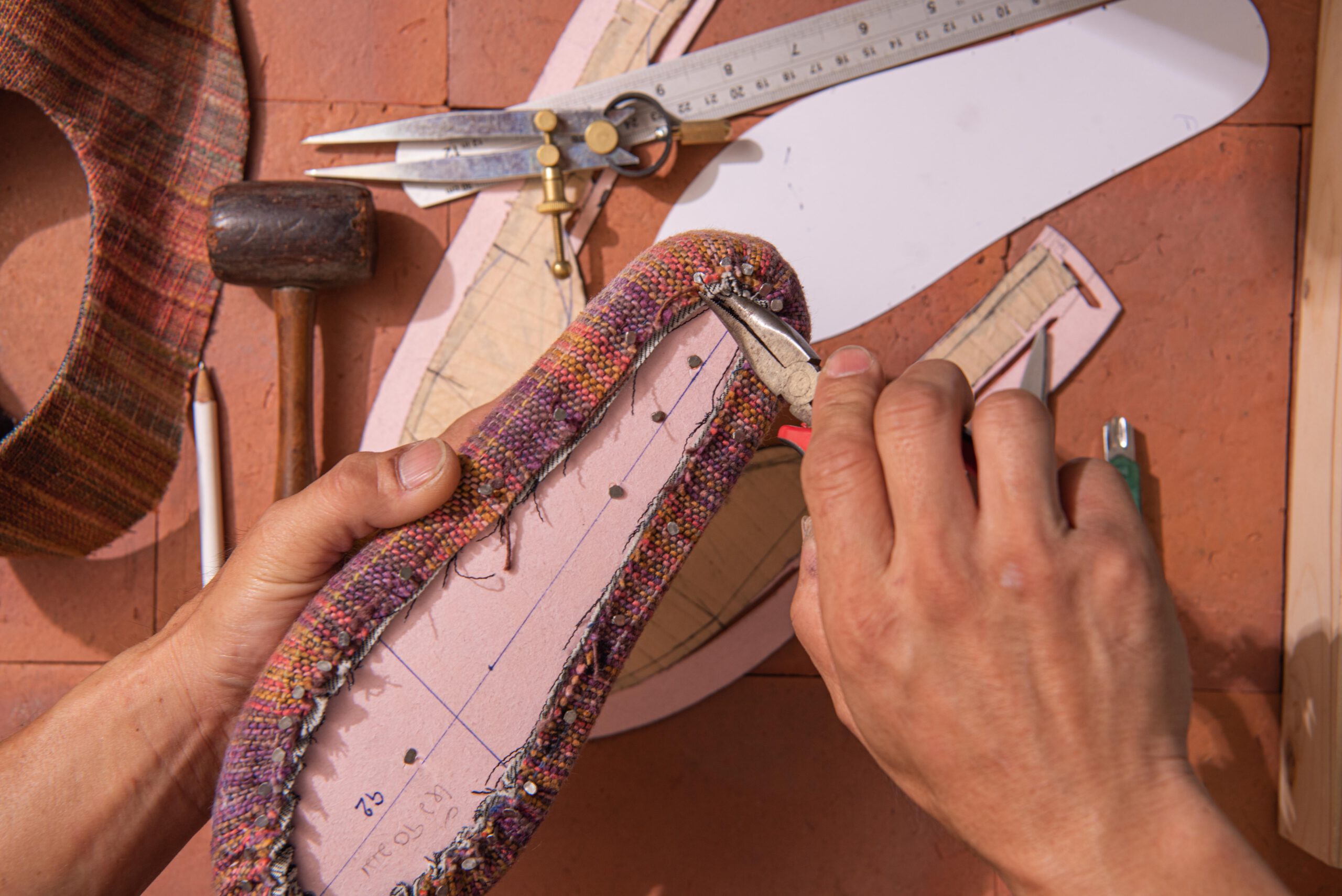 ASSEMBLING
Stitch the loose pieces of fabric together to form the finished uppers. Linings and any trimmings and pull the upper over the last.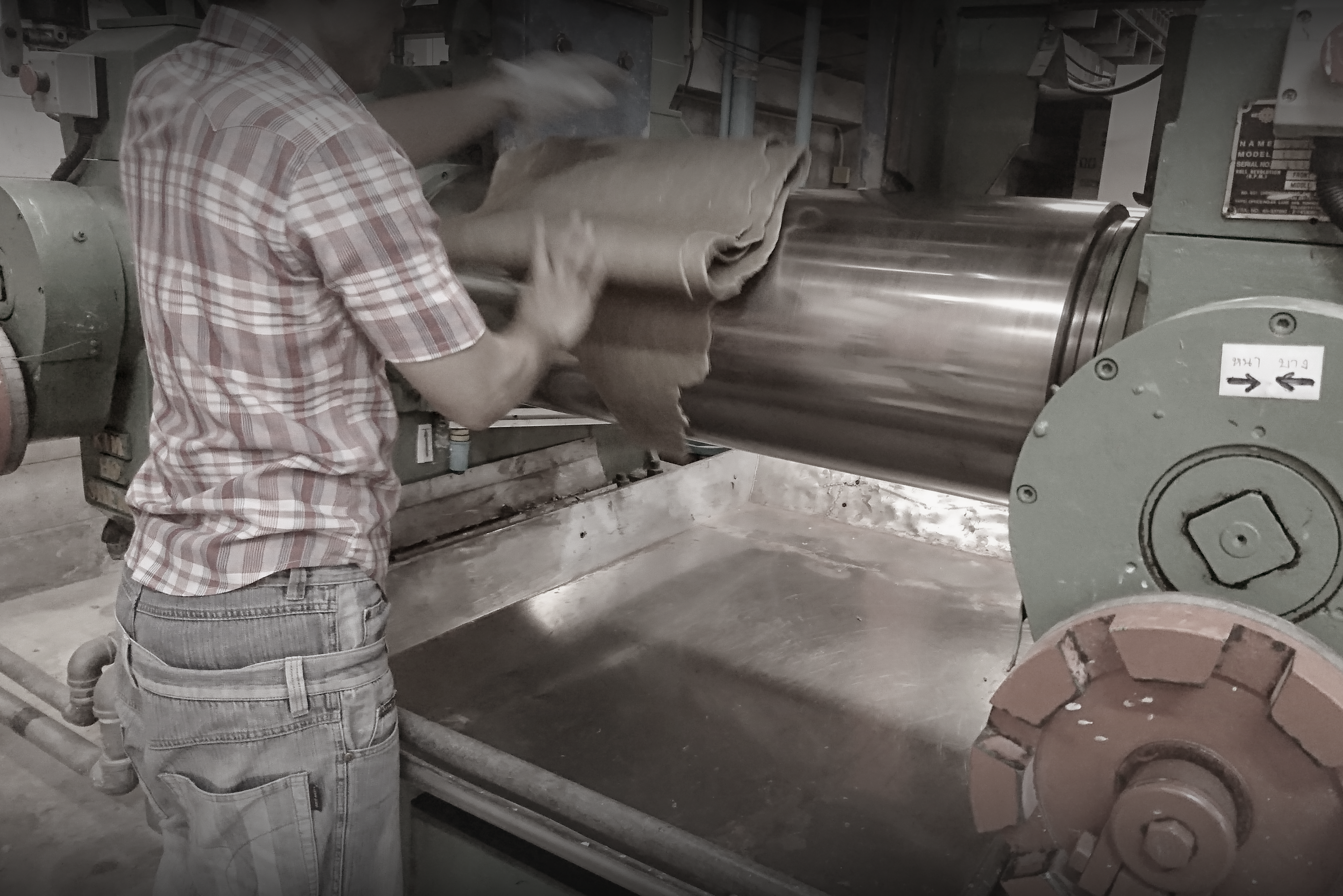 COMPOUNDING
Natural rubber was mixed with formulation to obtain the strength and elasticity properties and was cured with high durability.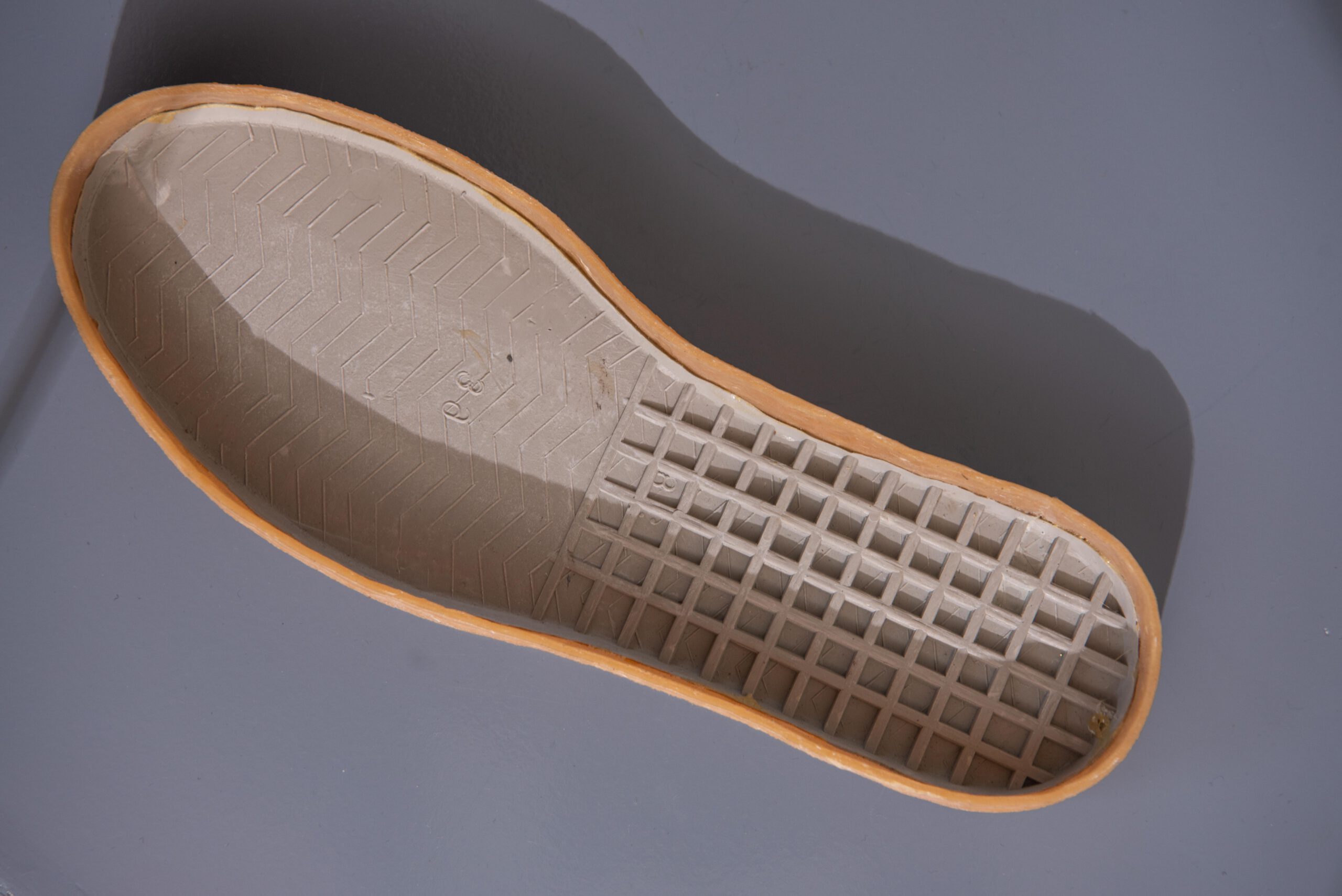 OUTSOLE
Parts of vulcanised outsole, Outsole and flogging were formed from compounded rubber to outer of shoes as flexible and durability properties.